G&B's directors Laura McBrown and Kate Sharp will be travelling to Liverpool on Friday 17th June to be part of on of the UK's largest national, manufacturing awards dinners as it brings together the winners of Insider's regional Made in... Awards. A total of ten Manufacturing awards dinners take place across all regions of the UK in the year leading up to the Made in the UK final. Events such as Made in Yorkshire, Made in the North West, Made in Wales, Made in the South East, Made in the South West etc. At this event all the companies who have been regional winners come together to find out who the overall national winners are, 500 – 600 manufacturers will come together to celebrate.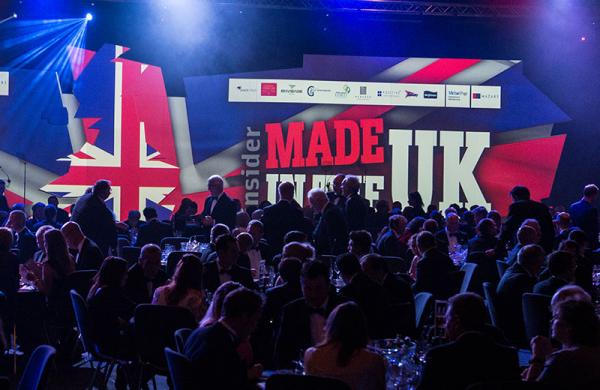 G&B were delighted to have won the "Made in the South East" award for SME Manufacturing Company of the year back in November.
After being shortlisted into a tough group which including a company exporting into 85 different countries and some very innovative devices companies. G&B Electronics were announced as the winner.
The judges said; "G&B Electronics Designs Ltd, based in Bordon, Hampshire is a manufacturer of electronics components, sub-assemblies and products. The judges felt that G&B's management strategy merited special recognition. This involved a re-focusing of strategic priorities and new markets which has resulted in growth of 22 per cent. Profitability has also increased and heralds a remarkable turnaround for the company."
G&B's directors Anita Crouch, Kate Sharp and Laura McBrown collected the award. In her acceptance speech Laura McBrown, MD, thanked the judges, explaining that being in contract manufacturing industry and under non-disclosure agreement for all the products that they produce, it was very difficult to shine and share their success stories. She went on to say how delighted she was that G&B's hard working and dedicated team had got the recognition that they deserved for their constant and continuous efforts.
G&B will now compete at National level amoungst the best of the best for the title of "MADE IN BRITAIN SME Manufacturing Company of the Year" with the awards ceremony due to take place in June Team G&B are going for gold.