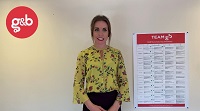 Since the COVID-19 outbreak all our worlds have changed, everything from the way we work to the way we shop and communicate with loved ones.
Whilst we are all getting used to the "new normal" as far as protecting our loved ones, teams and the NHS goes, we are only teetering on the edge of the ecomonmic pandemic ahead of us. Similar to our COVID-19 outlook there will be businesses all over the world that sadly will not survive the journey ahead. Many companies are now actively investigating reshoreing or nearshoring their key products and services to ensure continuity of supply and reliable lead times.
G&B have a great deal of experience adopting supply chains and the pitfulls that can be associated with this activity so, at this time of reflection, we offer the following exercises for your consideration.